Reading Time:
3
minutes
Online dating in the USA is a multibillion-dollar industry. Due to Statista, in 2022, the number of users of dating sites and apps in the USA was 50,1M, and they spent more than $23 bln. As Pew Research Center study says, dating sites and apps have become the most used way to find a partner. 71% of Americans who use these sites believe online dating is a safe way to meet someone.
Although most dating sites and apps users are between 18 and 29 years old, it still has reasons to target people older than 21 as they are more solvent.
Lesbian, gay, or bisexual (LGB) adults are roughly twice as likely as those who are straight to say they ever used a dating platform. So, as you can see, working with gay dating vertical can be remunerated.
Dating culture in the USA
In the USA, dating apps are more popular than other ways of getting someone known. Every fourth couple meets online. The most used dating app is Tinder. Besides it, TOP dating apps include Bumble, Hinge, Badoo, OkCupid. Logically, people in big cities use dating apps more often than those in small towns or villages where people know each other. Traditionally, New York, Los Angeles, Washington D. C., Las Vegas, and Chicago are top of "dating cities".
Americans are known for their free attitude towards sex. For them having sex on the first date is something normal. More than 40% of users of dating platforms confessed to having sex on the first date or one-night-stand meeting in their lives.
Gay Dating in the USA
As for LGBTQ dating, the scene depends on the place. The smaller is city the more often gays and lesbians use dating apps. But still this way of getting acquaintance is the most popular. The most used dating apps in this vertical are Grindr, Hornet, Jack'd, HER and Scissr.
One of the reasons why gays use dating apps is fear to come-out in real life.
The most popular social media in the USA
You can reach your target audience through social media. The most populous social media in America still is Facebook. Almost 75% of adult Americans use it.
Similarweb ranks the most used social media the following way.
Facebook
Twitter
Instagram
Reddit
Discord
Remember that in Adverten, we have solutions that will help you pass through moderation in social media. Just contact our support service or your personal manager for more information.
Our mediabuying team tries a non-standard approach to the main traffic sources. Here we describe an option on how to use the opportunities of other people.
You can use Tinder to monetize your traffic. You just have to create a profile and share it. That's a pretty simple case that allows the usage of the trustiness of Tinder in other sources. The main issue is that the profile has to look good. Yes, there will be other steps from Tinder to the link and registration, but the success of this way of monetisation depends on the affiliate's creativity. The main thing is not to act suspiciously.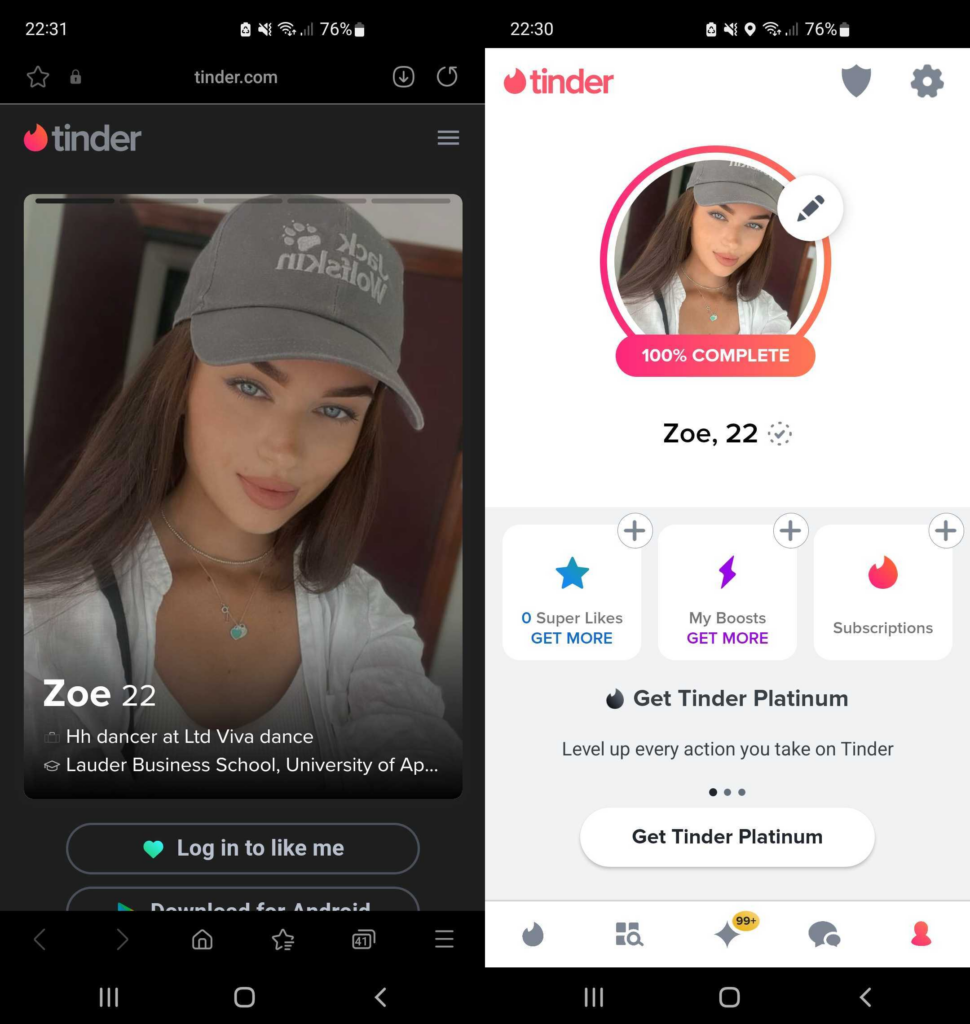 Our advice is not to distribute your Tinder profile in the applications of the main competitors. In this case Instagram or TikTok can be an interesting option to attract new traffic.
In Adverten, the USA often gets into the TOP of high performing geos. In the table below you can see the results of Adverten's affiliate.
America is a multicultural country, so not only European-looking women but also Asians, African-Americans, and mixed couples are popular here. Take into account this information when you are preparing creatives.